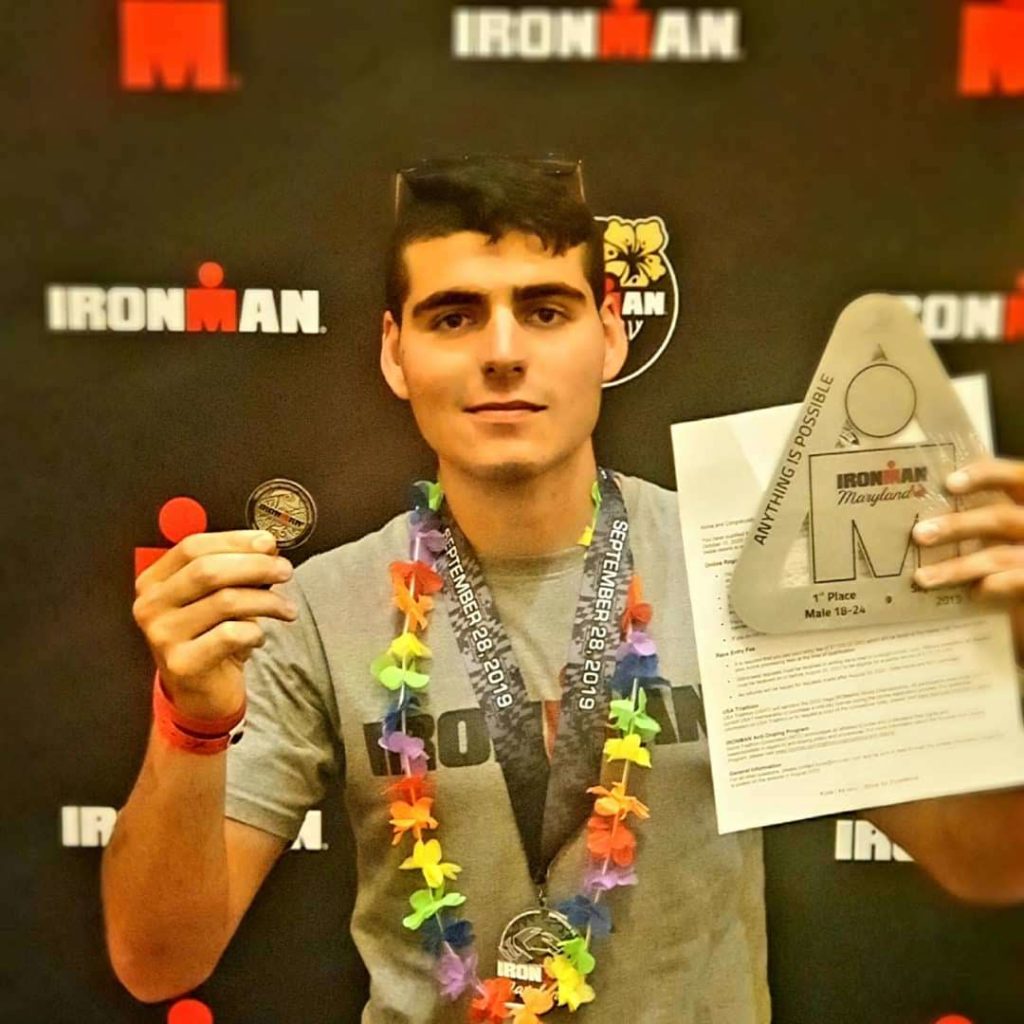 IRONMAN WORLD CHAMPIONSHIP 2022, KONA, HAWAII
A dream come true… I will start by introducing myself, as I should. My name is Felipe Castrillon Victoria, I was born in Popayán, Cauca, a small city in the southwest of Colombia. Lawyer by profession, passionate about businesses and sports, especially triathlon. I have been a sportsman since I can remember, and today I can say that I am who I am, thanks to sports. It's not just an activity, hobby, or sport. For me, it is my philosophy, my way of life. My life has been, is, and will be, Sport…
I have played Basketball (former Cauca and Valle del Cauca regional team), squash (regional and departmental champion), mixed martial arts, and running. For the last few years, I have been involved in long-distance triathlon (about 6 or 7 years). I have done the "Olympic" distance, I think I lost count of those races, but as far as middle and long distance is concerned; regarding the middle distance (1.9 km swimming, 90 km cycling, and 21 km running) I have participated in 7 races, all international, with 4 podiums, 2 of them in the first place and a place in the challenge championship in Slovakia (It will take place next year). Talking about the Long distance or Full Ironman 140.6 miles (3.8 km swimming, 180 km cycling, and 42 km running) I have participated in 3 competitions; Ironman Maryland 2019 (First Ironman, 1st place in Age group) in which I got a place for the Ironman World Championship in 2020. Ironman North American Championship (3rd place on Age group and world championship 2022 slot too), and of course, the race that today has marked my life, the Ironman World Championship 2022, which took place on October 6 of this year. Kona is the mythical race dreamed of by any triathlete anywhere in the world, a race that, by the fact of being there, you enter a percentage close to 1% of those who practice triathlon globally, whatever your age, age or sex, get there is a dream. Kona is simply Kona. But Kona is not only the day of the race, but that day is also your party and you are there to enjoy and go to give the best of yourself, to collect the medal at the end. The big challenge is in the day-to-day… I must say that practicing triathlon is not easy, it represents many sacrifices in different areas: economic, time, personal, sentimental, emotional, and of course, it is a sport that is not profitable, nor the professionals manage to afford their expenses mostly.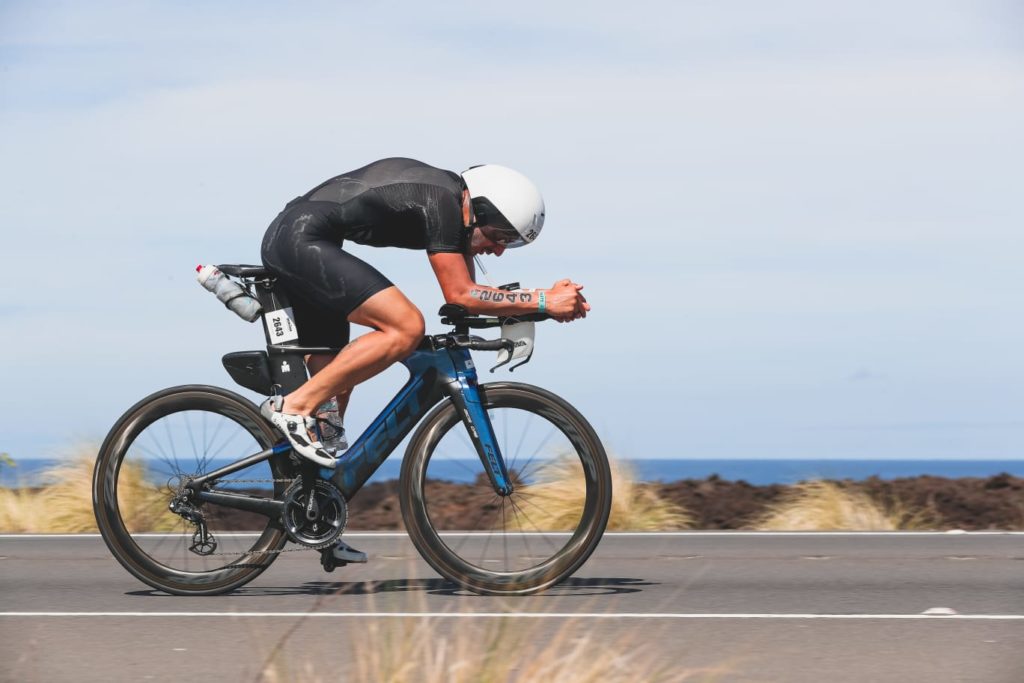 The Day-to-day
Get up every day at 4:30 A.M have a cup of coffee to start your day, around 4:45 the first training starts, either cycling and/or athletics, and in this first session I spend from 1 to 2 hours, depending on the stage of the training cycle, and at about 7 A.M my session ends, I stretch a little and I organize myself to be starting my workday at 8:00 A.M on the dot. During the day I am working on 1291 Group Latam in its entirety, I finish the day around 5:30 to 6:00 P.M., depending on the day and what we have to move forward. There is something that should also be mentioned and not overlooked, and that is the balance between your life and work that we manage to have with 1291 Group, where we are not just another worker or just another position to fill, I think the human component in the company is clear, and it is understood that people have a life beyond work, of course, without forgetting that we have responsibilities and a job in which to perform properly. After 6:00 p.m. I eat something light, read a little, and head to the pool to start my 8:30 to 10:00 p.m. swimming session. Yes, the day-to-day brings a bit of monotony. Weekends are much more extensive, but not to get too detailed, I train about 4 to 6 hours on Saturday and Sunday (totally alone and guided online by a coach).
The Race
My head played a trick on me, anxiety and nerves did not let me sleep a single second, so, yes, I was awake since the day before, but incredibly I didn't feel so tired. 4 A.M. We had breakfast and headed to the starting point in Kailua Bay. The place where it all started in Ironman. My group was the last to leave, so I knew the day was not going to be easy, as I started my race at 8:00 A.M. We started swimming in the Hawaiian Sea, a rough sea full of nature, marine fauna, and an incredible level. I had a good swim and around 9 o'clock, I started the bike segment. Here Christ began to suffer, as they would say in my country. Very windy cycling and a wind chill of 38 degrees under the sun, in a place that did not give to rest in the shade for a single second. I lasted until km 150 and cramps began to play a trick on me, at that moment I just thought, I have not finished and still missing the 42 km of the Marathon. Mentally it is very hard, knowing that there are about 3 hours of running, under the same route that just destroyed your legs. At that moment you have to think about why we do what we do, what motivates us to give the best of us and to keep going, that what begins, must end, and that there is always a way out. That conviction must be applied in all aspects of life, with resilience and perseverance to achieve what we propose, so we must silence those voices. I think it hurts more if you do not try. After 180 km of cycling, start 42 km of running, I felt destroyed and in the worst shape I had ever run in a race. For 10 km good feelings, but then started the cramps and a feeling of agony, run, walk, run, walk, run, walk … So almost 30 km, under the sun and heat of Hawaii and passing through the Energy lab (Natural Energy Laboratory). 30 km where all I could think about was why I was doing that, wanting to retire constantly, and a feeling that I was dying under that sun, pain in my legs, and headache. A constant agony…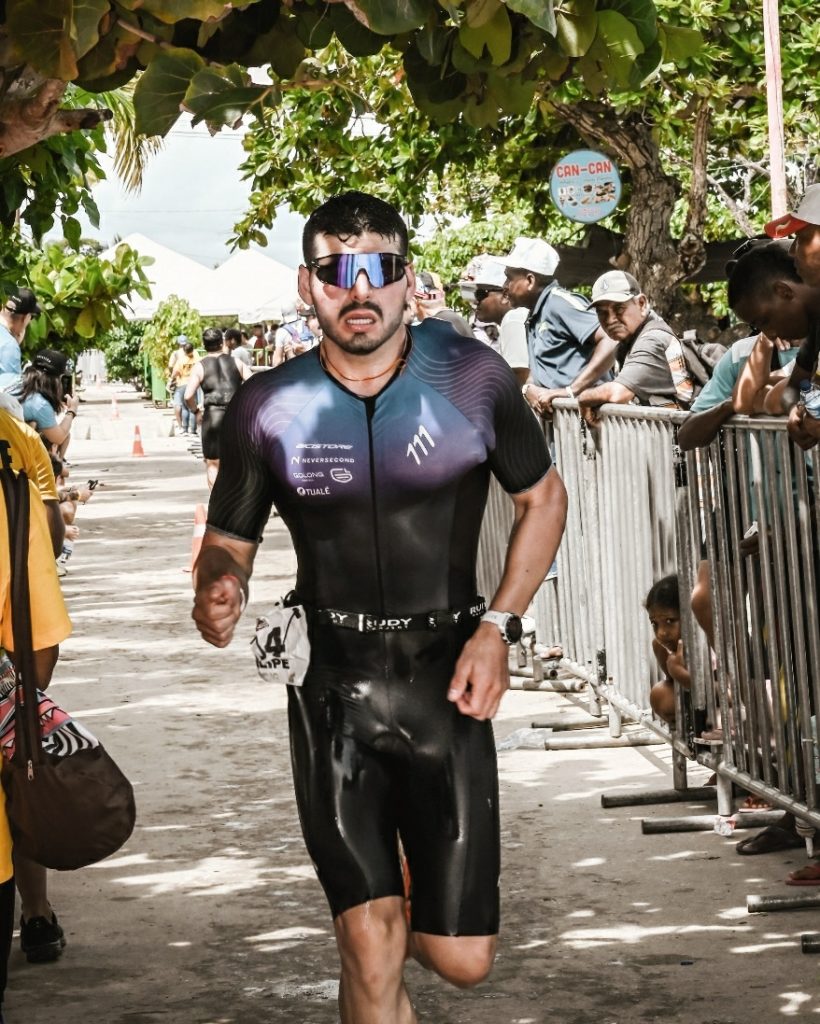 And I arrived … the last 2 km you start to get back to the starting point, full of people, shouting, motivating and announcing that you had arrived, you get strength from where there is none because you've been 9 hours or a little more, going to the top, everyone at their own pace to complete the most iconic race in the world triathlon. The last 500 meters, full of flags of all countries, people applauding and you see the finish arch, where they shout, "Felipe Castrillon, From Colombia, You are an Ironman". You pass the finish line, tears in your eyes and mixed feelings of a process that has been working for many years to simply cross the finish line in Hawaii, and yes… All the effort and all the sacrifice have been worth it, without a doubt, the best experience of life. Someday I will be back…
For me as I said at the beginning, sport and triathlon are my essence; they have given me almost everything I have today: values, conviction, friends, discipline, and a purpose. The effort and the desire to succeed have made me know many places, have given me the best experiences in life, and have taught me the value of hard work, perseverance, and discipline that I believe, are the pillar of anything. With discipline we can do the unimaginable, because dreams and goals are to be fulfilled, and the only thing that separates us from them is the work, is what we do and what we strive to fulfill it.
If I did it, anyone can, and not talking about triathlon, about whatever you set your mind to in life.