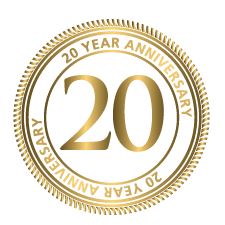 The 1291 Group is turning 20 years old!
Read below about the history and development of the group!
Dear 1291 Group Family
I can't believe it! This December 1st, it's 20 years since my first partner Maria and I decided to start 1291 Group.
I remember boarding an airplane in October 2000 together with my dear friend Robert, a Swiss based asset manager. He had started his business 10 years ago and was still super excited. I was wondering how this was possible I always had assumed that I would be bored to death after a few years and I was also convinced that a business should be successfully launched and running after five years at the most, in order to sell it and do something completely different. I would never have imagined staying in for the long run. Today, 20 years later, I am like Robert: more enthusiastic than ever about 1291 Group and a hundred percent committed for the next twenty years.
So, let's see what happened:
In summer 2000, Maria and I decided to leave the Swiss based U.S. registered investment advisory firm we had worked for. We wanted to start our own business and offer tax compliant wealth protection plans for international clients around the world. We had lots of great ideas, but no money. Hence, we decided to team up with NMG, a Singapore based Financial Consultancy Group, which had been very successful so far. NMG wanted to start offering financial planning. The idea was, that our Zurich operation would be the product provider for the group. Maria and I would bring the know how and ideas, NMG the money and the sales force. What a perfect setup!
Unfortunately, we started our venture in the midst of an economic crisis and after a few weeks the news reached us, that NMG had changed its strategic view and had decided not to offer financial planning. In other words, we still had the money, but we now needed to build everything up right from scratch.
It was a tough start, since back then nobody was really interested in tax compliant solutions. But, NMG was a patient shareholder. We slowly built up successful partnerships in different countries and markets. Our first real success materialized in December 2001. We built a special private pension solution for the Swedish market and managed to raise the first hundred million euros. I spent at least one week per month in Sweden and developed a new passion for Scandinavian summers and winters.
Then, other markets took off and in 2003 we signed our first strategic cooperation agreement with an important private bank in Switzerland. One of the strongest drivers of our growth are our partners. Many of our early partnerships were instrumental for our success at the beginning and are still lasting today.
It all went really well until late 2007, when the financial crisis hit the world, closely followed by the fall of the banking secrecy and the publishing of the Panama papers. The global financial industry was in shock. However, thanks to our strategy and our strong partnerships, we managed to maneuver through all of this safely. We continued our path and new partners came on board.
Things improved again, and in the new transparent world, clients started to develop a taste for tax compliant wealth protection plans.
In 2014 the management team of a large insurer joined us. Together, we managed not only to become the leading independent adviser in the field of Private Placement Life Insurance, but also, with 1291 Services and 1291 Private Office, we grew in new areas with strong synergies to our core business.
In 2016 we decided to take 1291 Group global. Since then we got licensed in Hong Kong, Singapore, Dubai and have established a presence throughout Latin America.
Our 1291 Family has grown to be a unique group of fully committed top professionals. As per today our official head count is 72 people. We are licensed in 35 countries and we are on the panel of most important banks and asset managers. I am grateful, thrilled and super proud of what we have achieved, and I know, this is only the beginning!
The formula of our success has become our slogan: "from our family to yours". I believe in friendship and long-term partnerships – and I strongly feel that we work best, when we work like a big family.
Warm wishes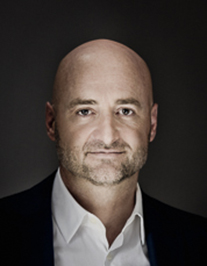 Marc-André Sola
– from our family to yours